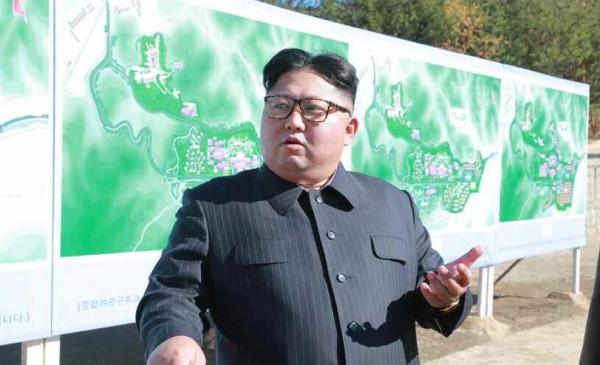 On November 1, 2018, local time, according to the Korean Central News Agency, North Korea's top leader Kim Jong-un recently inspected the construction site of the Yangde-gun Hot Spring Tourist Area in South Pyongan Province. Oriental IC Map
The Korean side first disclosed the use of 3D holographic imaging technology to track the health of Kim Jong-un, the top leader of North Korea.
According to a report by the Yonhap News Agency on November 2, a member of the South Korean Congressional Intelligence Committee said in a telephone interview with Yonhap News Agency that the National Intelligence Agency (National Intelligence Institute) accepted the state inspection on October 31. The National Institute of the Republic of China uses three-dimensional holographic imaging technology to analyze the body shape changes of Kim Jong-un, chairman of the DPRK Council of State, and keep abreast of its health.